VIEWPOINT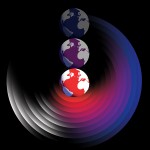 2022/23: Cradling the effects of global climate change with scientific fact
Emotionally driven discourse about the responsibilities and challenges
of man-made climate change seems least likely to contribute in a positive
manner to what needs to remain a serious and scientifically grounded discussion with eyes wide open.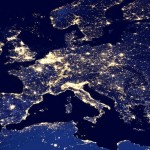 2020: Adequacy in data exchange: safeguarding flows
With Brexit still high on the world stage and the European agenda, how does the EU determine if a non-EU country, which the UK is on course to become, has an adequate level of data protection? What will really apply if and after the UK leaves and becomes a non-member state – waiver, inclusion, shield or reform?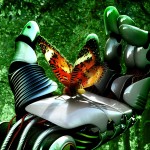 2018: AI: friend or foe to a sustainable future?
Sustainability can be defined as the attribute of a system capable of generating an effect without undermining or detracting from the opportunity to reiterate its generation at the same conditions in the future. But as artificial intelligence begins to pervade in many walks of life, will it support or clash with the aspiration of sustainable development?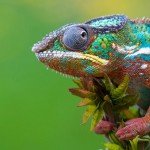 2017: Changing colors of rights and legislation
In 2016, the Chinese zodiac sees us enter the year of the monkey, but as we attempt to make animals fit into a harmonic vision of our world, today's consumer-centric society still contends with colliding ideas in terms of how animals are treated and where they are ranked by policy-makers in the twenty-first century.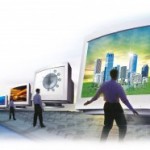 2016: eHistory: where stands the Renaissance man?
Looking at the advancing digital revolution as it accelerates its pace and brings about new opportunities, concerns rise about how to protect the integrity, privacy and freedom of the individual. In the era of big data and mass profiling, unprecedented volumes of information, including sensitive data, are being collected, mined and aggregated automatically and in real-time. While organizations leverage the competitive edge offered by the instruments available, new trade-offs are to be addressed.
————————————————————————————————————————————

Out now: ID WORLD Buyer's Guide 2023.
To order a printed copy of the directories, please email idsales@onpublishing.com.
About the ID WORLD directories
When engaging in technology sourcing activities in an evolving market such as the auto ID arena, decision makers face complex choices. The ID Community Publications regularly update end-users and integrators, as well as the auto ID industry's channel partners with essential tools to support their decisions.
Since the year 2000, we offer buyers the prime reference to access the best product portfolios from the leading players in the security, mobility and auto ID industries, supporting their evaluation of stable and proven auto ID technologies, ideal compromise between functionality, economy and compliance, as well as smart choice for business continuity. Our 2023 Directories will be progressively available for downloading throughout the year.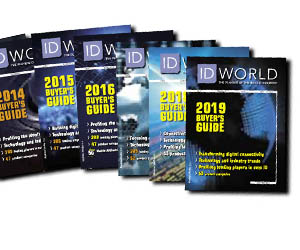 "TOP SUPPLIERS" DIRECTORIES
Throughout the year, we furthermore publish a number of best-selling directories focusing on hot vertical markets.
Top Suppliers directories include: "Top 25 Animal ID", "Top 50 ePassport", "Top 50 Mobile Authentication" and "Top 25 Anticounterfeiting."

TOP50 ePassport Technology (2022)
TOP 25 Anti-Counterfeiting (2019)

TOP25 Animal

 

Identification 
TOP50 Mobile Authentication
Drill deeper into essential information about who supplies which products in relation to the key auto ID technologies, which role each company plays in the value chain, as well as product specifications and categories.
ID WORLD BUYER'S GUIDES – a well of information
Every year, we offer you the world's leading reference on auto ID technology solution and component suppliers, bringing together a comprehensive review of players in the fields of Cards, Biometrics, RFID and Data Collection. The 2023 directories are progressively published throughout the year and promoted to the ID Publications readership via the ID Newsletter. Print editions of our main horizontal (by technology) and vertical (by segment) directories are circulated separately in the Winter and Summer editions of the ID WORLD Buyer's Guide and pertinent issues of Sustainable Development.

ID WORLD connects our industry with its audiences twice a year. Key players provide us with their direct input for the Winter Issue (annual directories compiled by technology) and Summer Issue (key directories by key vertical markets). The Buyer's Guides are sent out to the qualified mailing lists of end users who receive the ID Community publications. Bonus circulation at shows and to vendor subscribers add to its global reach, making it the community's preferred reference.
Out now: ID WORLD Buyer's Guide 2023. To order a printed copy, please email idsales@onpublishing.com.
If you are a vendor, ensure you showcase your products and technologies in the ID WORLD Directories!
To update your company details in the editorial listing of the 2023 Buyer's Guide and Top Suppliers directories, please contact: idpublications@onpublishing.com
To order a back-issue, please contact: idsales@onpublishing.com
Our Annual Buyer's Guide 2024 will be published in December 2023, for more information, please contact: idinfo@onpublishing.com