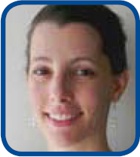 Michela Menting – ABI Research
Senior analyst, Cyber Security
Michela Menting has worked as an analyst in the past covering cloud computing, LTE devices, 3G/ 4G networks, mobile messaging, mobile applications, MEMS, MVNOs, and FTTX. Her past experience also includes working as a Cyber Security Policy Analyst for the United Nation's International Telecommunication Union in Geneva, Switzerland. Her skill set and experience will allow ABI Research to push further into Cyber and Mobile security aspects to provide a comprehensive end to end perspective on the true scale of cyber threat across all domains.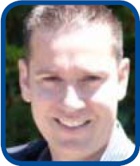 Jason Hart – Identive Group
EVP Identity Management and Cloud Solutions
Jason Hart is a recognized entrepreneur with strong credentials as a successful innovator and sales leader with 22 years experience in the security and IT industry. He co-founded idOnDemand, which was acquired by Identive in 2011. Previously, he was CEO and a director of ActivIdentity, a provider of identity assurance and strong authentication solutions, where earlier he served as senior vice president Sales, Marketing, Professional Services and Product Management. Prior to this, Jason Hart was the founder and CEO of Protocom Development Systems, an identity management software security.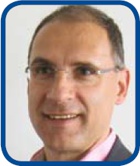 David Wear – Identive Group
CFO, EVP Finance
David Wear will assume the role of Executive Vice President, Chief Financial Officer and Company Secretary. He has nearly 25 years' experience in finance and financial management on a global basis, with significant experience in the security industry. For more than 15 years he served in regional and divisional management roles within the security businesses of United Technologies Corporation (UTC), where his responsibilities included regional oversight of internal controls and Sarbanes-Oxley compliance. As a regional CFO, he managed financial operations and reporting for the UTC Fire and Security, Chubb and Williams subsidiaries in Europe and Asia and oversaw the transition from UK GAAP to US GAAP.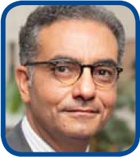 Fadi Chehadé – ICANN
President & CEO
Fadi Chehadé's career has been defined by building consensus and promoting collaborative technologies and practices. He has more than 25 years of experience in building and leading progressive Internet enterprises, leveraging relationships with senior executives and government officials across Asia, Europe, the Middle East and the United States. Most recently he served as Chief Executive Officer of Vocado LLC, a U.S. firm that is a provider of cloudbased software for the administration of educational institutions. Prior to Vocado, Chehadé was CEO of CoreObjects Software.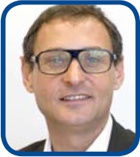 Pierre Garnier – Inside Secure
EVP, NFC and Secure Payment
Pierre Garnier's mission will be to continue driving the NFC business of Inside Secure as the market develops, leveraging the company's disruptive innovations such as 'NFC booster' on a SIM card, as well as the strong intellectual property assets of the company. Additionally, he will supervise the introduction of a new range of secure payment semiconductor platforms for the future U.S. EMV market. Prior to joining Inside Secure, Pierre Garnier was vice president and general manager at Texas Instruments (TI), where he was in charge of the worldwide baseband business and worldwide wireless strategic programs. At TI, he also managed equity investment and acquisition activities within the wireless ecosystem.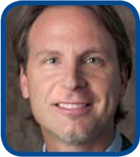 Joe Chernesky – Kudelski Group
Senior VP Intellectual Property
In this role, Mr. Chernesky will report directly to André Kudelski, Chairman and Chief Executive Officer and will lead the worldwide Intellectual Property Business Unit and related activities for the Group. Joe Chernesky was most recently the Vice President and General Manager of Global Licensing Sales at Intellectual Ventures, a global invention capital company. Prior to Intellectual Ventures, he was Co- Founder and President of IPotential, a leading intellectual property strategic consultancy and transactions firm, following periods spent at Boeing and Intel.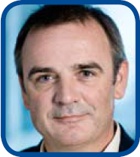 Cees Poortman – Milestone Systems
VP EMEA
He started in Milestone as Director of Sales for Northern Europe and is now responsible for commercial operations including subsidiaries, channel management, insides sales, presales, local partner support and channel marketing in EMEA. Cees Poortman has 23 years of experience in the software industry and building multi-tier international organizations. He has previously worked with the international activities, organization and development of Exact Software's Enterprise Resource Planning (ERP) product range, established the Dutch operations for Navision software and managed the global commercial operations for Openbravo, an open source ERP vendor.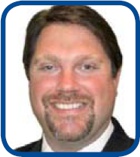 Todd Brodrick – Sightlogix
Director of Sales
He has broad sales and management experience in the IP video security industry, with a proven track record of providing customers with the best technologies for their security applications. He was previously Vice President of Gaming Sales in the Americas for Nice Systems, a provider of enterprise class open platform IP video products. From 1996 to 2008, Todd Brodrick worked at Tyco International, first as Core Commercial Manager of Tyco's ADT Security Services (until 2002), and later as Western Regional Manager of Tyco's American Dynamics video business.